Petunia Veranda Double Anna
$6.99
Heavily ruffled pink flowers with white picotee edges bloom for months on Petunia Double Anna. These double petaled (meaning they have twice the petals of a normal Petunia) flowers look like flamingo skirts twirling in the sun. Perfect for hanging baskets or mixed containers where its graceful trailing habit can best be presented. Was previously named Tumbelina Anna.
Plant Petunias in sunny spots in well-drained soils. Fertilize regularly with a bloom booster fertilizer for best flower production. Trim back halfway midsummer to revitalize plant. Annual.
5″ pot
Offered in-house and online. Subject to availability.
In stock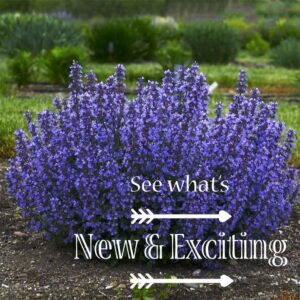 IMPORTANT PLANT ORDER INFORMATION
Plants ordered now will be available for pickup mid April 2021. We will contact you to schedule a pickup date and time.
The Garden Gossip
Be up on all the best in gardening, along with great savings with our email newsletter The Garden Gossip!