Mosquito Bits 8 oz Container
Mosquito Bits "Quick Kill"
Marshy swampy areas inundated with larvae? Sprinkle Mosquito Bits (Quick Kill) as a shock to quickly annihilate the larval population. Corn cob granules coated in Bti, the Bits (do not last long but) provide a punch, turning water black with larvae, to a clear pool void of future mosquitoes. A week after application either supplement with Mosquito Dunks, for long term control or continue to add Bits on a bi-weekly basis. The Mosquito Bits are now labeled to control Fungus Gnats in plant beds or pots! Utilizing a similar mode of action for control of mosquito larvae, the Bits, either sprinkled on the soils surface or mixed with potting soil prior to planting will kill fungus gnat larvae with the same safety and target specific control offered for mosquito larvae.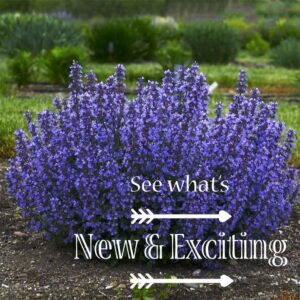 IMPORTANT ONLINE ORDERING INFORMATION
Due to the overwhelming demand, Online Ordering is now closed. Please visit the nursery for your plant purchases.
IMPORTANT PREORDER INFORMATION – PREORDER IS NOW CLOSED – PREORDER PICKUP UPDATE
Thank your for placing preorders. Preorder is now closed. Some ordered plants are available now, many will be available early to mid April. If you have preordered:
1. When all your plants become available we will call you to schedule a pickup date.
2. Pickup instructions: as soon as you arrive on your scheduled pickup date call 314-707-2492. We will bring it to your car, or you may come in the nursery for pickup.
The Garden Gossip
Be up on all the best in gardening, along with great savings with our email newsletter The Garden Gossip!