Broccoli
Broccoli is easy to grow in the cool days of early spring and also in fall. It grows 18 to 36 inches tall. Broccoli forms single or multiple flower "heads " of tiny blue-green flower buds. The flower heads are harvested before they bloom.
Plant in full sun in good potting soil. Fertilize with an organic, we use Garden-Tone or Starter with Bio-Tone.
6-pack (6 plants)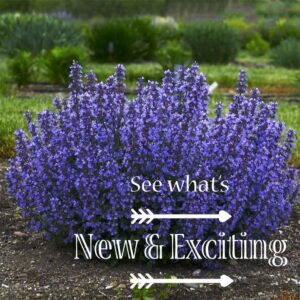 IMPORTANT PLANT ORDER INFORMATION
Plants ordered now will be available for pickup mid April 2021. We will contact you to schedule a pickup date and time.
The Garden Gossip
Be up on all the best in gardening, along with great savings with our email newsletter The Garden Gossip!