CURBSIDE PICKUP AND INSTRUCTIONS
Curbside Pickup
The nursery is closed for in-house shopping. We are accepting orders for curbside pickup. We do not ship plants. Thank you for your overwhelming support and kind words, happy gardening and stay safe.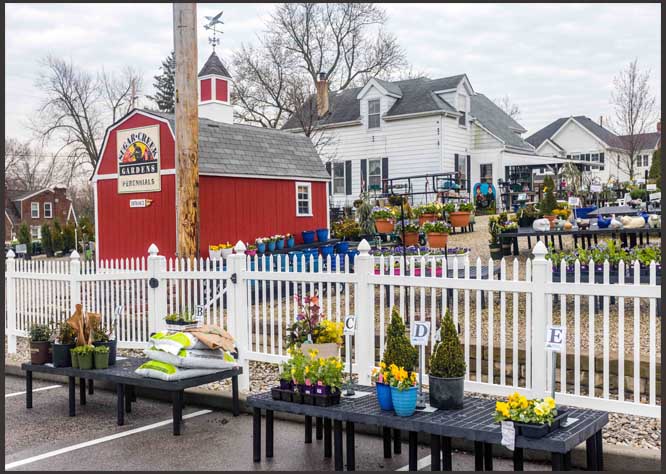 Pickup Instructions
1. In the shopping cart webpage you will be asked to choose a pickup date. We offer curbside pickup Wednesday through Saturday.
2. When you arrive at the nursery to pick up your order enter our parking lot on the north side of the nursery. Continue back to the entrance walkway, just past the red barn.
3. At the entrance walkway we will have your order with you last name on it. If you have ordered a tender plant or an item that cannot be left outside call (314) 965-3070 when you arrive and we will bring out your order.
An Important Note On Plant Availability
As the season progresses our inventory will be changing, sometimes even every day! Some plants may be offered only for a limited time. Over the years we have grown and observed thousands of plants, here at our St. Louis nursery, in our own St. Louis gardens, and in public and test gardens. Seeing with our own eyes how the plants actually grow and bloom has proven to be a top way to select the superior performers. We believe our selection contains the absolute best plants for the St. Louis area. You'll want to check this site often to keep up with the beauties.
The Garden Gossip
Be up on all the best in gardening, along with great savings with our email newsletter The Garden Gossip!