Tomato Mighty 'Mato Early Girl Grafted Tomato
One of the first to produce tomatoes, Early Girl is a must to get fresh, delicious, home grown tomatoes as early as possible. Juicy, intensely flavored tomatoes can be harvested as early as 59 days from planting and will keep producing until frost. Indeterminate.
Stronger! Faster! Fights Off Disease & Pests! Super Yields! 200-400% More Tomatoes!

Mighty Mato super tomatoes are created by connecting (grafting) the roots of vigorous, disease resistant varieties with the scion (top part of plant) of varieties with phenomenal flavors and excellent fruit quality. Outstanding qualities of superheroes Mighty 'Mato grafted tomatoes:
2-4 times more fruit than non-grafted varieties.
Bumper crop of fruit appears 3 weeks earlier than non-grafted varieties.
Tolerance to extreme temperatures and poor soils.
Resistance to soil borne pathogens and pests.
Increased disease resistance including early and large blight and blossom end rot.
An increased ability to uptake water and nutrients from the soil results in enhanced fruit production and improvements in taste.
Tomatoes are produced all the way to frost.
Richly colored fruits with a perfect balance of sweetness and acidity. Abundant firm, crack-resistant tomatoes produced over a long period.
Naturally strong and healthy, no chemical pesticides are needed, perfect for organic growing
Related products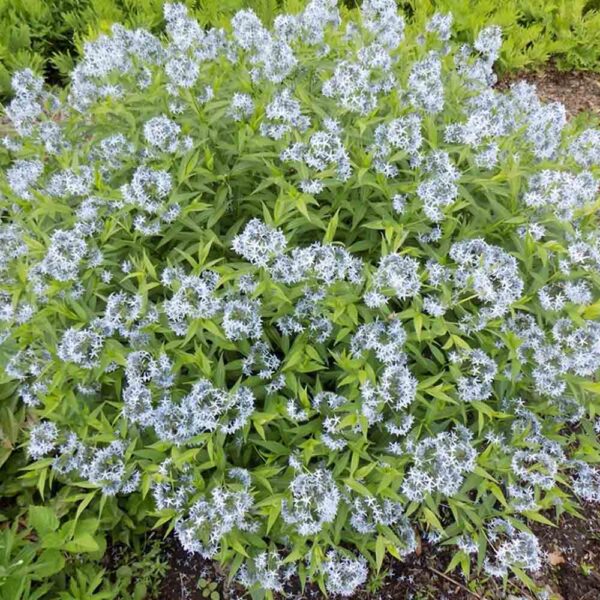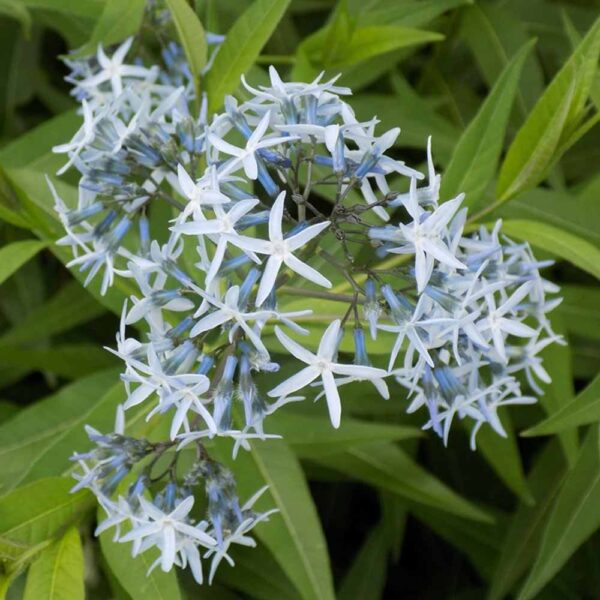 Sold out
READ MORE
Amsonia tabermontana – Blue Star
Award winning native with starry blue flowers.
St Louis Native Plants, Best Perennial Plants for St. Louis Missouri Area, Perennials, Missouri Native Plants, All Plants A-Z, Sun Plants for St Louis Missouri, Butterfly Attracting Plants, Cut Flower Garden, Deer Resistant Plants, Illinois Native Plants, Missouri Botanical Gardens Plants of Merit Winners, Missouri Native Plants for the St Louis Area, Rain Garden Plants