Tomato Mighty 'Mato Cherokee Purple Grafted Tomato
$15.99
One of our most popular heirloom tomatoes, Cherokee Purple Tomato produces rich flavored, deep red to dusky rose, 8-12 oz. fruit. Its complex flavor is the perfect combination of sweet and tart. A large beefsteak style tomato, its adored for its dense, juicy texture. Fantastic in salads, sliced with a touch of basil, or on its own. Cherokee Purple Tomato stands up to humidity and diseases better than other dark varieties. Legend says it was grown by the native American Cherokee Indians of Tennessee before 1890. Indeterminate.
Stronger! Faster! Fights Off Disease & Pests! Super Yields! 200-400% More Tomatoes!

Mighty Mato super tomatoes are created by connecting (grafting) the roots of vigorous, disease resistant varieties with the scion (top part of plant) of varieties with phenomenal flavors and excellent fruit quality. Outstanding qualities of superheroes Mighty 'Mato grafted tomatoes:
2-4 times more fruit than non-grafted varieties.
Bumper crop of fruit appears 3 weeks earlier than non-grafted varieties.
Tolerance to extreme temperatures and poor soils.
Resistance to soil borne pathogens and pests.
Increased disease resistance including early and large blight and blossom end rot.
An increased ability to uptake water and nutrients from the soil results in enhanced fruit production and improvements in taste.
Tomatoes are produced all the way to frost.
Richly colored fruits with a perfect balance of sweetness and acidity. Abundant firm, crack-resistant tomatoes produced over a long period.
Naturally strong and healthy, no chemical pesticides are needed, perfect for organic growing
5″ pot
Offered in-house and online. Subject to availability.
In stock
| | |
| --- | --- |
| Botanical Name | |
| Common Name | |
| Bloom Time | |
| Light Requirements | |
| Uses | |
| Water Needs | |
| Soil | |
| Plant Type | |
| Height | |
| Width | |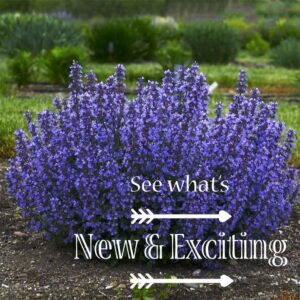 IMPORTANT PLANT ORDER INFORMATION
Plants ordered now will be available for pickup mid April 2021. We will contact you to schedule a pickup date and time.
The Garden Gossip
Be up on all the best in gardening, along with great savings with our email newsletter The Garden Gossip!