Penstemon digitalis – Smooth White Beardtongue
A majestic Missouri native plant, Smooth White Beardtongue, Penstemon digitalis, amazes all with its impressive 3-5′ tall spires that are adorned with long white bells from mid-spring through early summer. An easy to grow perennial that prefers full sun and well drained soil. Butterflies and hummingbirds adore Smooth White Beardtongue, deer hate it. Penstemon digitalis makes a good choice for rain gardens and naturalized areas.
Penstemons prefer full sun, 6 hours or so of sun, and well drained soil.
A featured plant of the Missouri Prairie Foundation Grow Native Pollinator Buffet program, a collection of plants that have been identified as being important to pollinators. See more Pollinator Buffet plants here.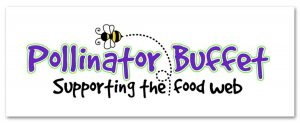 5″ pot
Categories: All Plants A-Z, Best Perennial Plants for St. Louis Missouri Area, Butterfly Attracting Plants, Deer Resistant Plants, Illinois Native Plants, Missouri Native Plants, Missouri Native Plants for the St Louis Area, New and Exciting, Perennials, Plant Guides-There's A Plant For That, Pollinator Buffet Program - Missouri Native Plants Supporting the Food Web, Rain Garden Plants, St Louis Native Plants, Sun Plants for St Louis Missouri.
Tags: Butterflies, Deer Resistant, Hummingbirds, Illinois Native, Missouri Native, Rain Gardens.