Lettuce Buttercrunch Bibb
Enjoy delicious, healthy fresh salads with home grown Buttercrunch Bibb lettuce, so much better than anything bought at the store. A top-quality variety with a buttery texture and 4 to 5-in. heads that are dark green outside, creamy yellow inside. Best picked minutes before your meal, this All-America Selections Winner is easy to grow.

Very easy to grow just plop a few in a pot for days, and days, and days of crisp lettuce. Plant out in the garden about 6 inches apart. Consistent moisture will give you best results.
Plant in full sun in containers with good potting soil, or if in the ground in soil that has been amended with compost or other organic matter. Fertilize with an organic, we use Garden-Tone or Starter with Bio-Tone.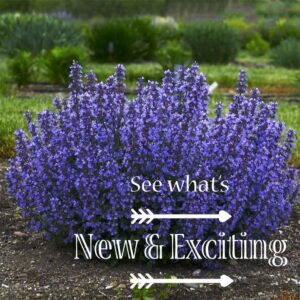 IMPORTANT PLANT ORDER INFORMATION
Plants ordered now will be available for pickup mid April 2021. We will contact you to schedule a pickup date and time.
The Garden Gossip
Be up on all the best in gardening, along with great savings with our email newsletter The Garden Gossip!