Lemon Tree – Meyer Lemon In Metal Decorative Pot Citrus
With its exceptional fragrance, gorgeous white flowers, and delicious fruit, a Meyer Lemon Tree has all the features that make Citrus trees so desired! Small highly fragrant waxy flowers are followed by attractive bright yellow fruit. Your first lemons will come in spring. Its remarkable flowers appear year round. Its blue-green leaves add to its beauty. It will slowly grow into a small tree, adding about 6″ of growth a year. Over time it will mature to 6-8′, but can be pruned to maintain a more manageable size in the house.
Popular the world over  for over 100 years, Meyer Lemon was discovered in 1908 near Peking, China.  Believed to be a hybrid cross of C. limon (lemon) and C. reticulata (mandarin orange), it features juicier and sweeter fruit, and less acid than common lemons. Meyer Lemon's wonderful edible fruit adds delicious flavor to drinks and to fresh and cooked dishes. Its beautiful color adds a wonderful garnish to other dishes.
Growing Instructions: Very easy to grow indoors and out, Lemon Trees should be placed indoors by a sunny window in winter, and placed outdoors when danger of frost has passed. Outdoors place in full sun location. Move tree back indoors in fall, before first fall frost. Fertilize regularly with high nitrogen fertilizer. We use organic fertilizer formulated for Citrus, Citrus-tone by Espoma. Lemon Trees like a well-drained soil. Organic Cactus Mix by Espoma has been formulated for Citrus and other plants that require well-draining soil. Keep plants consistently watered. A self-pollinating variety, only 1 tree is needed to produce fruit.
Tree is one year old and planted in a decorative metal pot with handles to make it easy to move inside and out. This delight will happily be at home in this metal pot for 2 years. Plant comes with complete growing instructions. It makes a beautiful gift.
| | |
| --- | --- |
| Botanical Name | |
| Common Name | |
| Bloom Time | |
| Foliage Color | |
| Light Requirements | |
| Height | |
| Height Search | |
| Width | |
| Uses | |
| Soil | |
| Water Needs | |
| Plant Type | |
Related products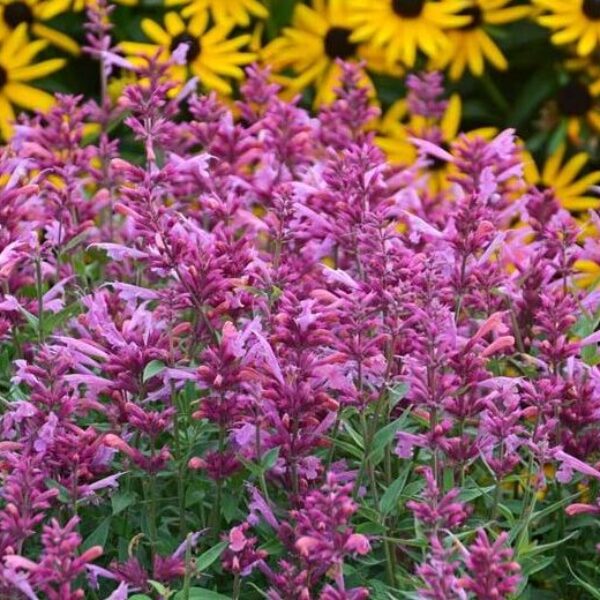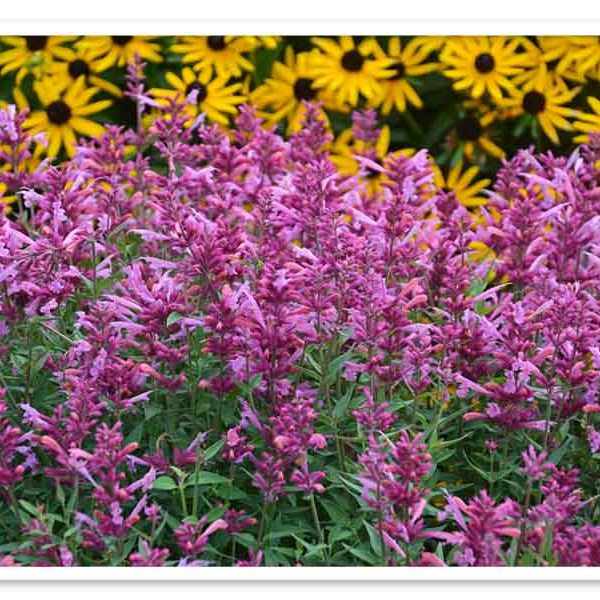 Sold out
READ MORE
Agastache Rosie Posie, Hummingbird Mint
Hummingbirds find it irresistible.
Offered in-house.
Offered In-House Only, Best Perennial Plants for St. Louis Missouri Area, Perennials, Annuals, Pot Design Thrillers, All Plants A-Z, Butterfly Attracting Plants, Cut Flower Garden, Deer Resistant Plants, Drought Tolerant Plants, Fragrant Plants, Rabbit Resistant Plants, Sun Plants for St Louis Missouri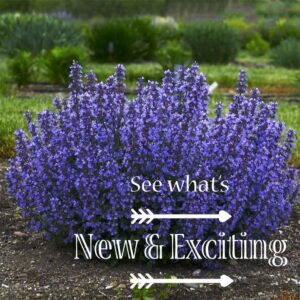 IMPORTANT ONLINE ORDERING INFORMATION
Due to the overwhelming demand, Online Ordering is now closed. Please visit the nursery for your plant purchases.
IMPORTANT PREORDER INFORMATION – PREORDER IS NOW CLOSED – PREORDER PICKUP UPDATE
Thank your for placing preorders. Preorder is now closed. Some ordered plants are available now, many will be available early to mid April. If you have preordered:
1. When all your plants become available we will call you to schedule a pickup date.
2. Pickup instructions: as soon as you arrive on your scheduled pickup date call 314-707-2492. We will bring it to your car, or you may come in the nursery for pickup.
The Garden Gossip
Be up on all the best in gardening, along with great savings with our email newsletter The Garden Gossip!