Hydrangea macrophylla Miss Saori, Mophead Hydrangea
$49.99
Winner of one of the world's top awards, the English Chelsea Flower Show Plant of the Year, Miss Saori Hydrangea brings an ethereal beauty to shade gardens. Exquisite double lacecap blossoms are loaded with white heart-shaped petals edged in rosy red. In spring and fall, its luscious foliage takes on burgundy hues. Miss Saori Hydrangea grows 3-4′ tall and wide. A rebloomer, it blooms from summer into fall. Blooming on both the previous and current season's growth, you are guaranteed flowers regardless of hard winters or pruning at the wrong time. Miss Saori Hydrangea makes a fantastic cut flower, fresh and dried.
Plants prefer part shade. Keep Miss Saori Hydrangea well watered, especially when setting up buds and in flower.
3 gallon pot
In stock
Categories: All Online Items, All Plants A-Z, Best New Plants for 2023 Preorder for Spring 2023 Pickup, Best Shrubs and Trees for St Louis Missouri Area, Butterfly Attracting Plants, Cut Flower Garden, New and Exciting 2023, Shade Plants for St. Louis Missouri Area, Trees and Shrubs.
Tags: Beds, Butterflies, Containers, Cut Flower, Dried Flower, Hummingbirds.
Related products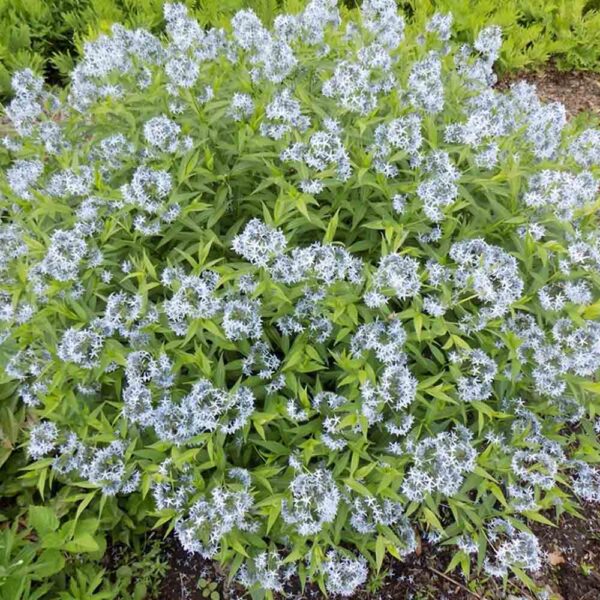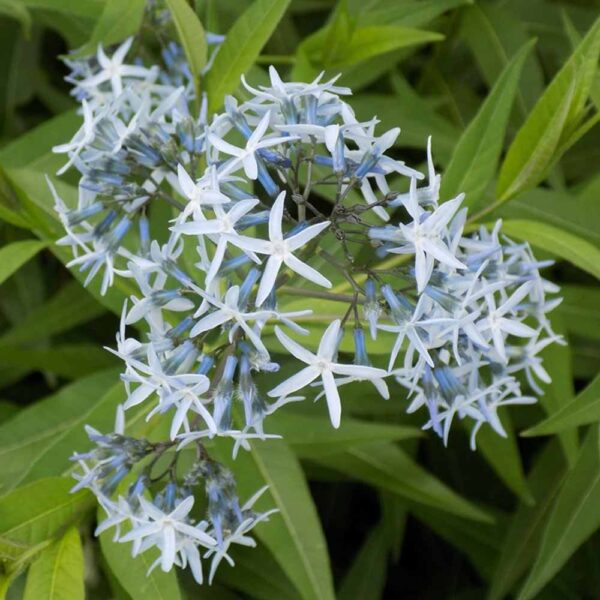 Sold out
READ MORE
Amsonia tabermontana – Blue Star
Award winning native with starry blue flowers.
St Louis Native Plants, Best Perennial Plants for St. Louis Missouri Area, Perennials, Missouri Native Plants, All Plants A-Z, Sun Plants for St Louis Missouri, Butterfly Attracting Plants, Cut Flower Garden, Deer Resistant Plants, Illinois Native Plants, Missouri Botanical Gardens Plants of Merit Winners, Missouri Native Plants for the St Louis Area, Rain Garden Plants