Garlic Chives
Garlic chives features long leaf blades and white, edible flowers. It adds an onion flavor mixed with garlic to many types of dishes. Use its young leaves in eggs, soups, marinades and Asian cooking. Its white, edible flowers appear in summer, and attract pollinators and other beneficial insects. Spent flowers should be removed before they go to seed to prevent self-sowing. A long lived perennial that will come back year after year.
Plant in full sun.
Offered in-house. Subject to availability.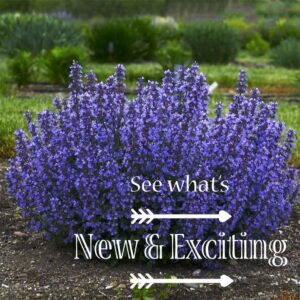 IMPORTANT PLANT ORDER INFORMATION
Plants ordered now will be available for pickup mid April 2021. We will contact you to schedule a pickup date and time.
The Garden Gossip
Be up on all the best in gardening, along with great savings with our email newsletter The Garden Gossip!