Cotton Burr Compost
Cotton Burr Compost Is Ideal for Amending Clay Soils
We think it is the best compost for improving your soil. It's lightweight, easy to use, and excellent for plants. Heavy clay soils, like we have in the St. Louis area, are so dense it makes it hard for roots to grow and spread. Cotton Burr Compost breaks up the soil, allowing the roots to thrive. You'll be rewarded with healthy vigorous foliage, tons of delicious fruit and veggies, and armloads of blooms saturated with color.
Cotton Burr Compost Comes From Cotton
When cotton is harvested, the plant is run through a cotton gin. This separates the cotton fiber from the unusable seeds, stems, and leaves. This unusable stuff is called cotton burr. Over time, farmers realized they could turn the cotton burr into a premium compost.
Outstanding Benefits of Cotton Burr Compost
With its multitude of superior qualities, Cotton Burr Compost has proven to be the premium compost. Cotton plants famously use up a lot of nutrients. These beneficial minerals and nutrients are pulled out of the soil and up into the plant. Cotton Burr Compost contains all these important nutrients. It's excellent for breaking up heavy clay soil because it's coarser than some other composts, like manure, and easier to wet than peat moss. It's also full of beneficial microbes and bacteria, unlike some other soil amendments.
Cotton Burr Compost Uses
To use when planting mix in 2 to 3 inches of compost with your topsoil. As a fertilizer Cotton Burr Compost has so many nutrients that you may not have to add more for two growing seasons. Cotton Burr Compost makes a fantastic mulch. To do this, simply lay down 1 to 2 inches of compost around your plants.
2 cu ft., about 40 lbs.
Offered in-house and online. Subject to availability.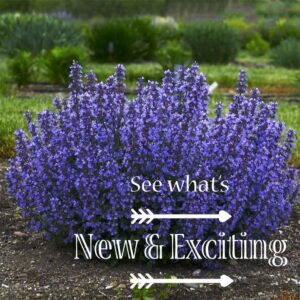 IMPORTANT ONLINE ORDERING INFORMATION
Due to the overwhelming demand, Online Ordering is now closed. Please visit the nursery for your plant purchases.
IMPORTANT PREORDER INFORMATION – PREORDER IS NOW CLOSED – PREORDER PICKUP UPDATE
Thank your for placing preorders. Preorder is now closed. Some ordered plants are available now, many will be available early to mid April. If you have preordered:
1. When all your plants become available we will call you to schedule a pickup date.
2. Pickup instructions: as soon as you arrive on your scheduled pickup date call 314-707-2492. We will bring it to your car, or you may come in the nursery for pickup.
The Garden Gossip
Be up on all the best in gardening, along with great savings with our email newsletter The Garden Gossip!