Asimina Shenandoah Peterson Pawpaw Tree
Shenandoah Pawpaw tree, Asimina, features abundant fruit with a mild, sweet flavor. Shenandoah Pawpaw tree has been developed to feature large fruits with few seeds and buttery texture. Its huge fruit can be up to one pound in weight! Its delicious sweet fruit brings rich Pawpaw flavor. Shenandoah Pawpaw tree responds well to pruning. A member of the Peterson Pawpaw series, a group of Pawpaw trees introduced by Neal Peterson that features an abundance of large, tasty fruit.

Neal Peterson is renowned for his breading of Pawpaw trees. His Pawpaws are more reliable producers with  larger, fleshier and tastier fruit than the wild Pawpaw tree. According the the official Peterson Pawpaw site, Neal Peterson notes that Shenandoah Pawpaw tree: 
Shenandoah was my first variety. It is smooth and mellow, cherimoya-like flavor, most popular with pawpaw newbies. It has been a consistent hit at farmers markets. Key Features of the Shenandoah pawpaw:
Good Yields
Sweet mild flavor
Fleshy – only 6% seed
Succulent, custardy texture
Most popular at DC farmers market
Responds well to pruning
Pawpaw trees are native Missouri trees that produce fruit in fall that have a flavor reminiscent of bananas. In fact Pawpaw trees are sometimes know as the Missouri Banana Tree. The Pawpaw tree is the official fruit tree of the State of Missouri. The host plant to the Zebra Swallowtail Butterfly, their caterpillars exclusively eat Pawpaw leaves.
Plant in full sun to light shade. Pawpaw trees will grow in the shade but will become leggy. Pawpaw trees prefer average, medium to wet, well-drained soil, ideally a moist, acidic, fertile soil, but will grow easily in most soils.
15 gallon pot, plants are approximately 6-7′ tall
Categories: All Plants A-Z, Best Shrubs and Trees for St Louis Missiouri area, Butterfly Attracting Plants, Deer Resistant Plants, Edibles, Fruits and Berries, Nativars, New and Exciting, Rabbit Resistant Plants, Small Trees for Small Spaces, Spring Flowering Trees, Sun Plants for St Louis Missouri, Trees and Shrubs.
Tags: Bees, Birds, Butterflies, Cut Flower, Deer Resistant, Drought Tolerant, Easy Care, Fragrant, Hummingbirds, Rabbit Resistant.
Find Shenandoah Peterson Pawpaw Tree Asimina in St Louis Missouri at Sugar Creek Gardens plant nursery and garden shop.
| | |
| --- | --- |
| Botanical Name | |
| Common Name | |
| Bloom Color | |
| Bloom Time | |
| Foliage Color | |
| Light Requirements | |
| Height | |
| Width | |
| Uses | |
| Resistance | |
| Soil | |
| Water Needs | |
| Zone | |
| Plant Type | |
Related products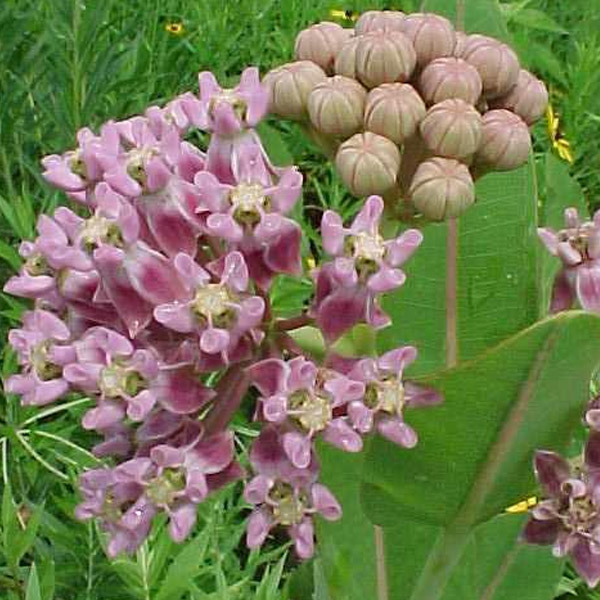 Sold out
READ MORE
Asclepias sullivantii – Prairie Milkweed
Important food source for butterflies, bees, and other pollinators.
St Louis Native Plants, Best Perennial Plants for St. Louis Missouri Area, Perennials, Missouri Native Plants, All Plants A-Z, Sun Plants for St Louis Missouri, Butterfly Attracting Plants, Deer Resistant Plants, Fragrant Plants, Illinois Native Plants, Missouri Native Plants for the St Louis Area, Rain Garden Plants