New and Exciting 2022
Explore some of the best, newest and most exciting plants and garden accessories.
IMPORTANT NOTE: All plants and items listed here are offered in the nursery, subject to availability. Some of these items may be ordered online for pick up at the nursery.
We do not ship. 
Preorder for Spring Pickup
Buddleia Violet Cascade, Butterfly Bush
2022 Shrub Of The Year. Ginormous weeping flowers.
All Plants A-Z, All Plants Online, Best Perennial Plants for St. Louis Missouri Area, Best Shrubs and Trees for St Louis Missiouri area, Butterfly Attracting Plants, Cut Flower Garden, Deer Resistant Plants, Drought Tolerant Plants, Fragrant Plants, New and Exciting, New and Exciting 2022, New and Exciting In The Online Shop, Online Shop, Perennial Plants - Online Shop, Perennials, Preorder Top Plants for Spring 2022 Pickup, Rabbit Resistant Plants, Sun Plants for St Louis Missouri, Trees and Shrubs, Trees and Shrubs - Online shop
$

19.99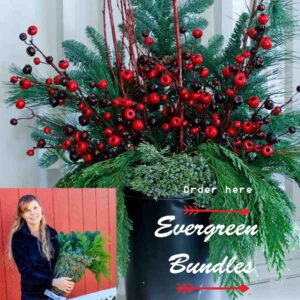 Now taking orders for Fresh Holiday Greens – Selected from the highest quality for maximum freshness to be long lasting throughout the holiday season. Order now for pickup around November 22. Order greens here >>>