Sold out
READ MORE
Carex albicans White-Tinged Sedge
Pretty Missouri native Sedge.
All Plants A-Z, Best Perennial Plants for St. Louis Missouri Area, Butterfly Attracting Plants, Grasses, Ground Covers, Missouri Native Plants, Missouri Native Plants for the St Louis Area, Offered Online and In-House, Order Now for Pickup, Perennials, Pollinator Plants, Rain Garden Plants, Shade Plants for St. Louis Missouri Area, Sun Plants for St Louis Missouri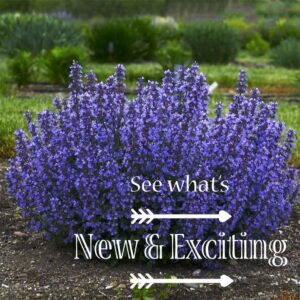 COMING SOON 
It's almost ordering time! Soon we will be taking preorders for Peonies, both Herbaceous and Tree Peonies, and bulbs for fall planting. Bulbs will be available in early September, Peonies in mid-October. Keep an eye out for your email notice.
Shop Plants By Common Name
Shop Plants By Genus
Shop Plants By Botanical Name
Shop Plants By Light Requirements
Shop By Uses
Shop Plants By Resistance
Shop Plants By Height
Shop Plants By Bloom Color
The Garden Gossip
Be up on all the best in gardening, along with great savings with our email newsletter The Garden Gossip!